Description
Perfectly Balanced Formula for Maximum Immune, Bone, Heart & Vascular Support.
Fortified with Calcium & BioPerine for better absorption.
D3 & K2 work together to help transport & absorb calcium. Having the right amount of vitamin D, K2, calcium, and phosphorus is important for building and keeping strong bones and contributes to skin health , promotes proper brain function and heart health and to inhibit blood vessel calcification.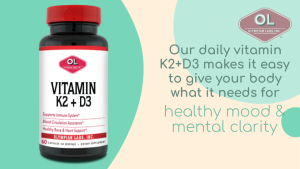 60 Capsules/60 Servings